Help stand out from your competition and leverage your resources through the Chamber. The AbbyColby Crossing Chamber offers advertising packages to fit your needs.
Lunch Sponsor
We offer our member businesses the option to sponsor a chamber meeting lunch. This a great option that members typically take advantage of once a year. Lunch sponsors receive recognition in all printed materials for that meeting, including the email reminders. Additionally, sponsors receive the option to speak at the meeting about their business. Our Chamber President will also recognize your business at the beginning of the meeting, thanking your business for providing lunch. If you would like to sponsor a lunch, contact us today! Lunch sponsors are on a first come, first serve basis.
Social Media Spotlight
FREE to business members! Each year we offer a member spotlight on social media. This gives you the opportunity to provide images and a short summary about your business that we share on our social media pages.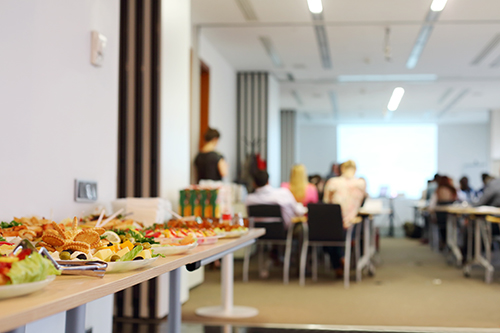 The AbbyColby Crossing Chamber offers a wide range of affordable sponsorship packages for just about every business, regardless of how large or small your budget may be. A popular option is our Platinum Level that allows your business to make a one-time investment and enjoy advertising at all events for the year.
Ribbon Cutting and Plaque Presentation
Whether you're a new business, expanding your current business, remodeling, or having an anniversary, we provide ribbon cuttings FREE to our members. Also, when you join the chamber as a new member, we offer a plaque presentation. Both ribbon cuttings and plaque presentations get publicized in our local area newspaper and in our chamber newsletter.
This is an extensive guide that showcases all that Clark County has to offer. Each of our communities are featured in the visitor's guide. We display these at local area businesses and at the chamber office. If you are interested in advertising in the guide, please contact Sheila Nyberg at Clark County Economic Development.